In this COVID-19 situation I guess many photographers keep staying home and reprocessing old photos. I am reprocessing photos taken about 10 years ago. At that time my gears were SIGMA DP1 and SIGMA DP2.
These are compact cameras with Foveon sensor, the effective pixels are 14MP. But sensor is constructed by 3 layers. So produced image is 4.6MP… This is low resolution image even at that time. But the resolution power is great… Let's leave that aside for now.
Now, 4.6MP is lower resolution than any smartphones. I need more pixels. So I'm using Topaz Labs Gigapixel AI. Let's see official promotion video.
When you hear the words "official website," "official video," or "official," it's usually a little hard to trust. Today, I compared 3 patterns below.
The building at Shiodome, Tokyo
First, the building photo with sharp and straight line. I created 3x upscale. This photo had been cropped a little (I forgot the reason), image size is 1,612 * 2,470 = 3,981,640px (3.9MP). So the image size produced is 4,836 * 7,410 = 35,834,760px (35.8MP).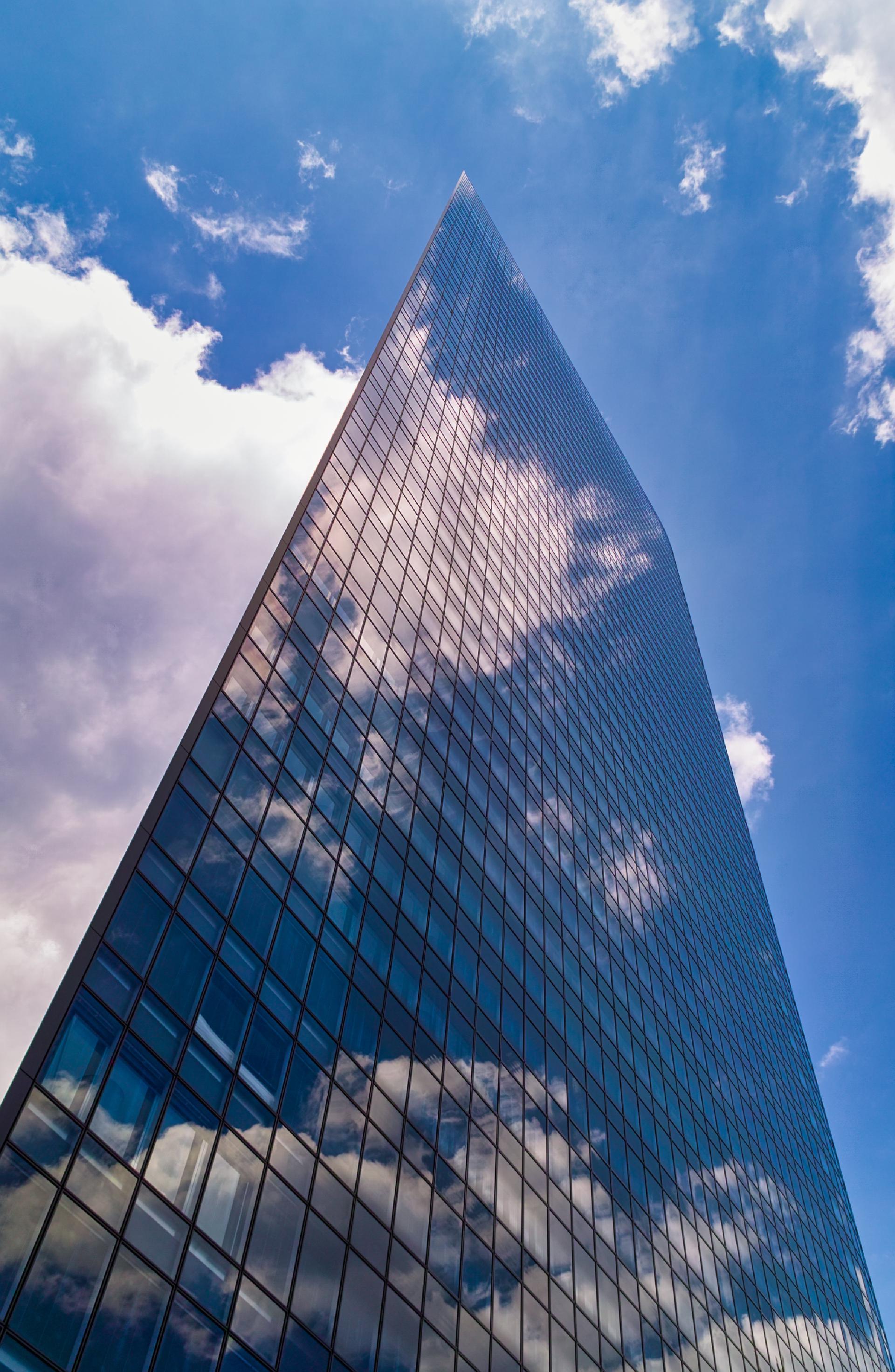 Current Photoshop version (v21.1.2) enables "Preserve Details 2.0" in default. Select "Image Size" from menu and choose it at "Resample". I selected 12% in "Reduce Noise" parameter this time.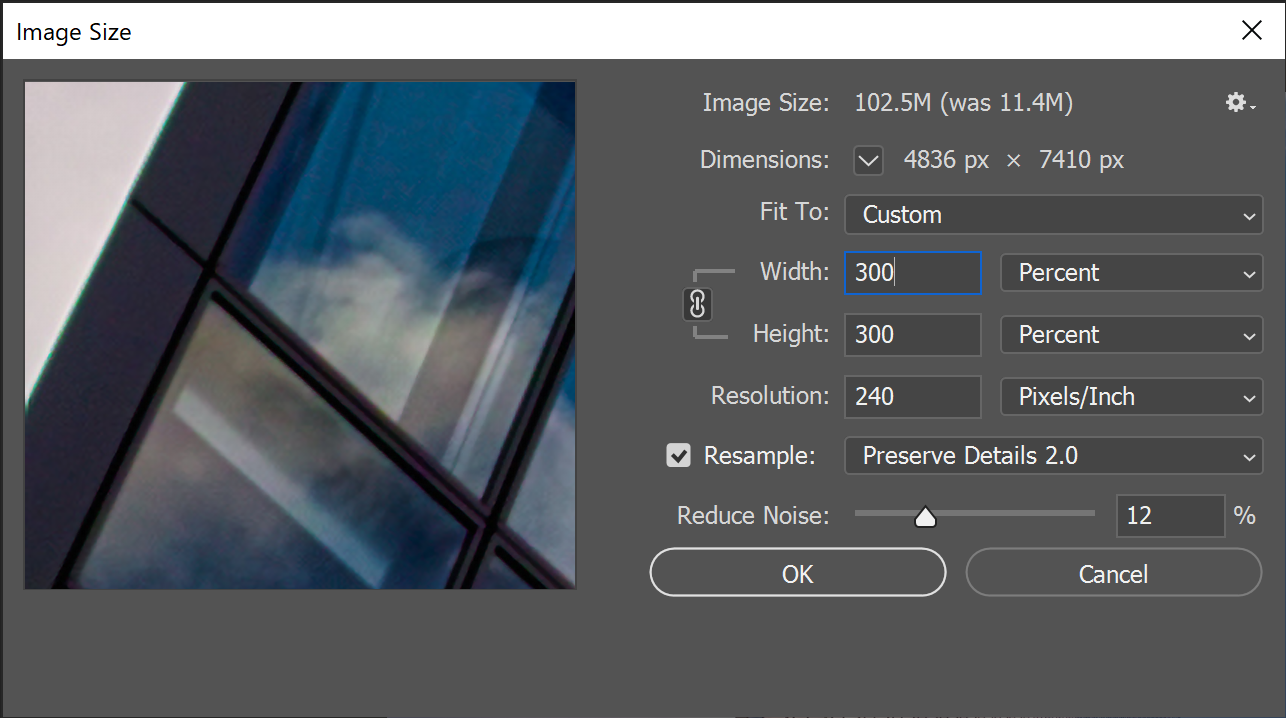 You can use "Preserve Details 2.0" upscale from Image -> Image Size
Photoshop converts image in some seconds. As I will write later, the processing speed is significantly different from Gigapixel AI.
In Gigapixel AI, you can change "Suppress Noise" and "Remove Blur" parameters with preview. You can use "Auto", but I manually selected 50 and 50 while watching the appearance of clouds and straight lines.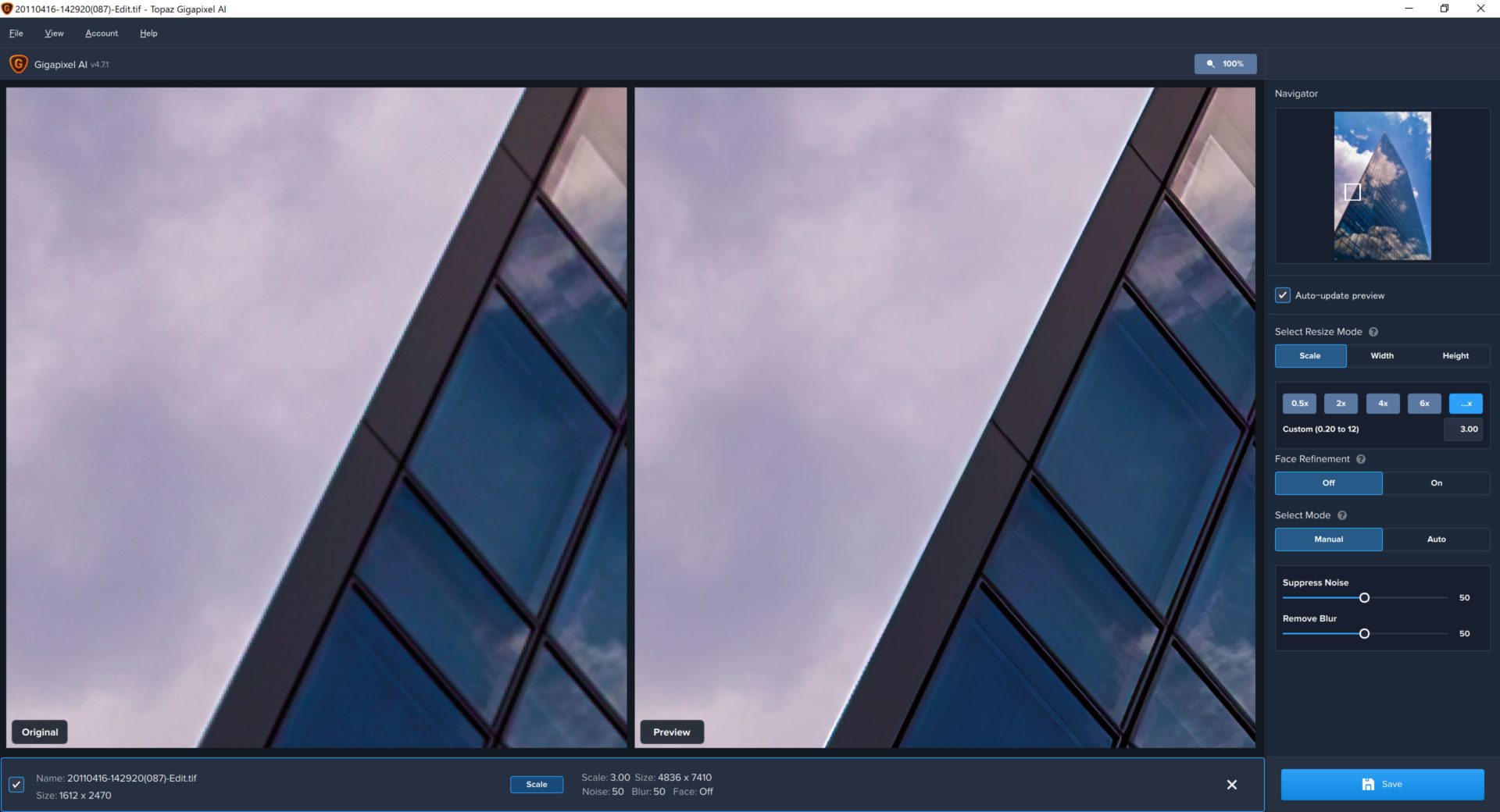 I prefer Manual in current version.
The upscale was completed in about 3 minutes with my environment (Intel Core i7 4720HQ 2.60GHz / GeForce GTX 970M). Gigapixel AI needs more time compared with Photoshop. Keep in mind larger photo takes much more time.
Now, let's compare 3x upscaled photos.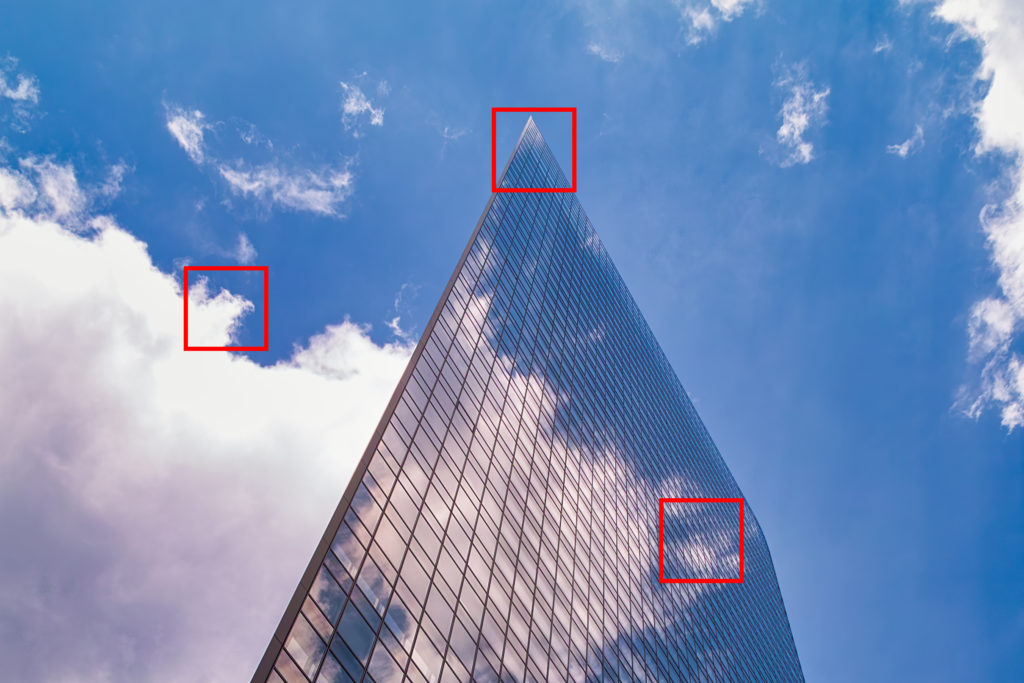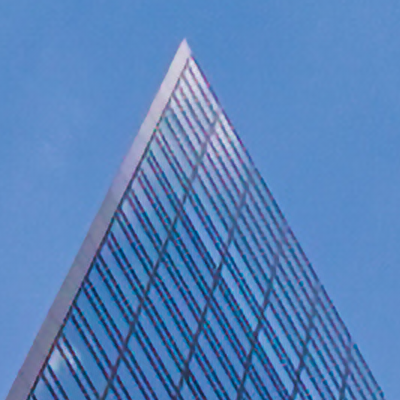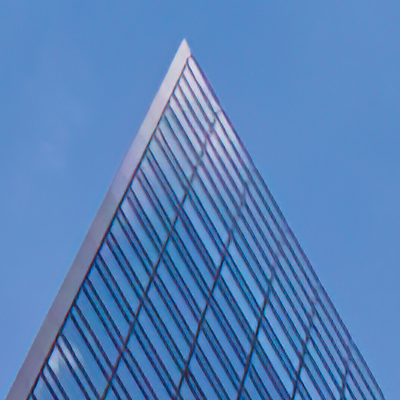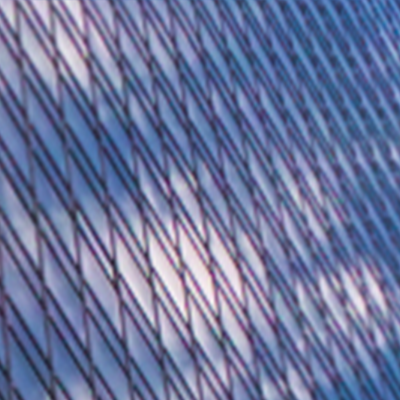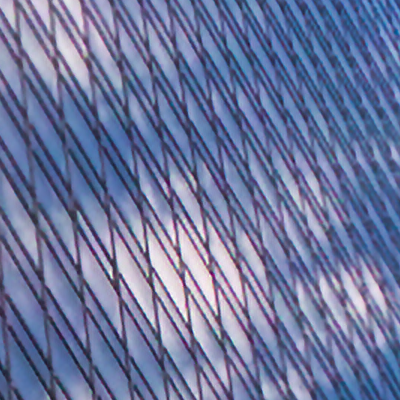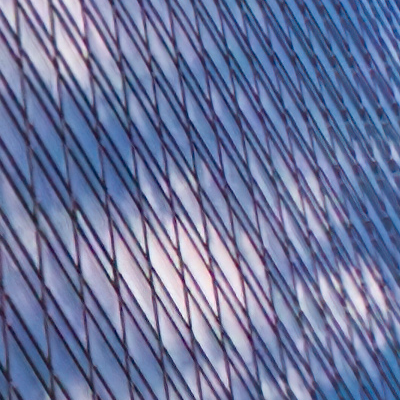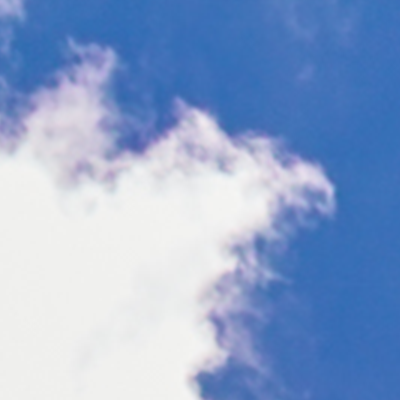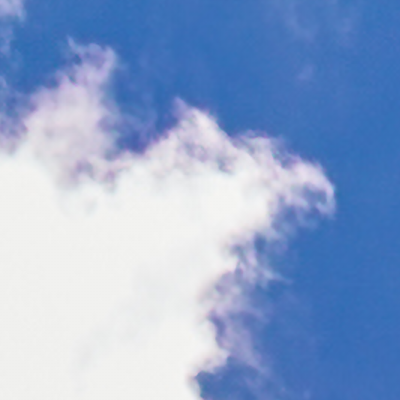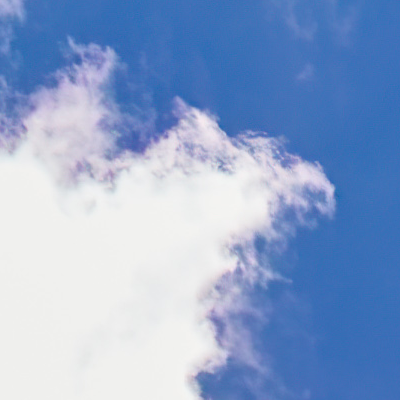 What do you think? I think Photoshop is doing well, but the impression is that it "expanded" due to color noise. On the other hand, Gigapixel AI is natural like it taken by hi-resolution camera. Isn't it a victory for Gigapixel AI?
I uploaded original image and 2 upscaled images. The upscaled images are 10MB over. You can check full-size with "Open Link in New Tab" or "Save Link As…".
Night View at Taipei 101, Taiwan
Night View from Taipei 101, in travel, rainy day. I know it's low quality shot, I want to forgive me it's a memory photo. This is full-size image of SIGMA DP2.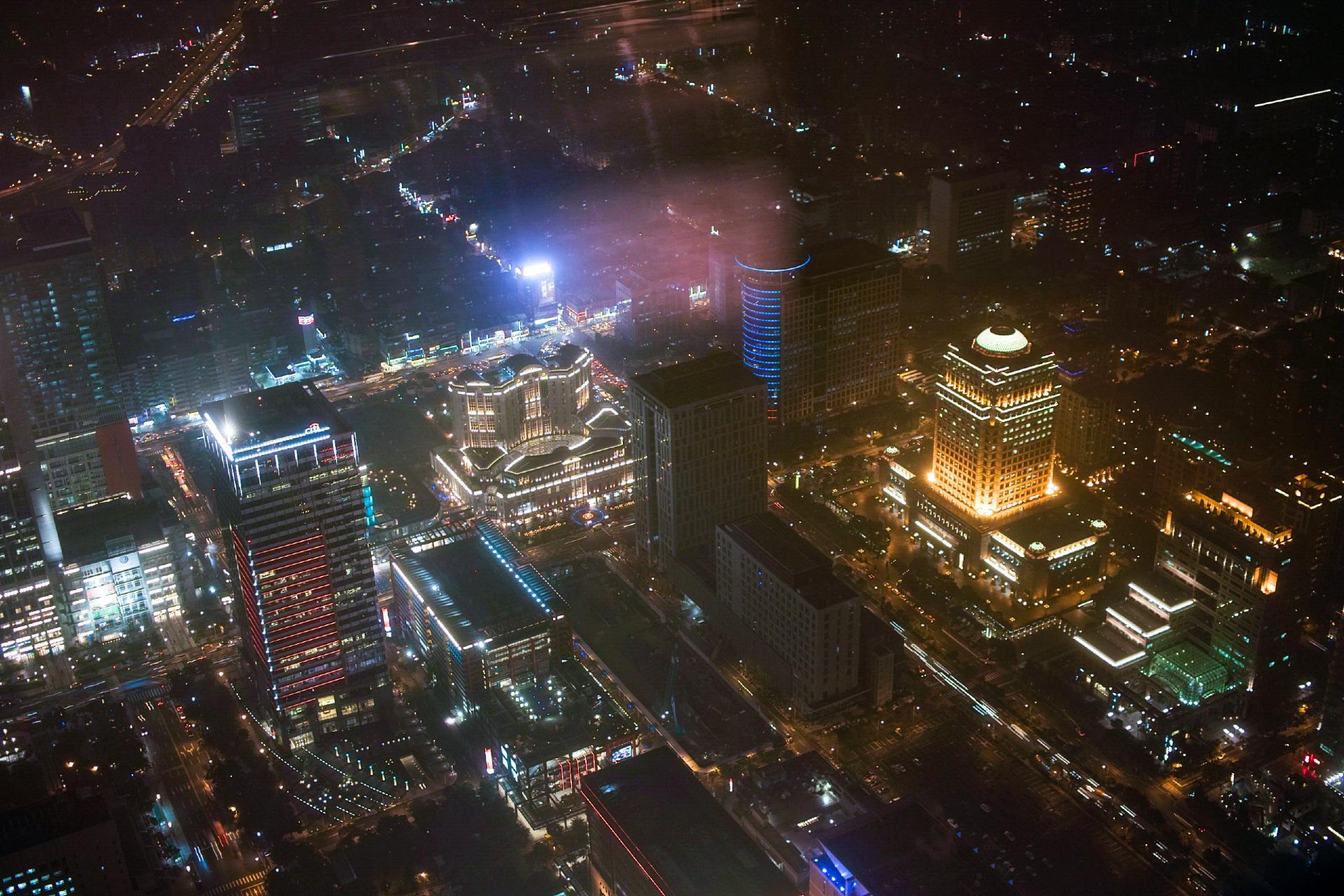 I choose 43% in "Reduce Noise" parameter in Photoshop, "Auto" in Gigapixel AI.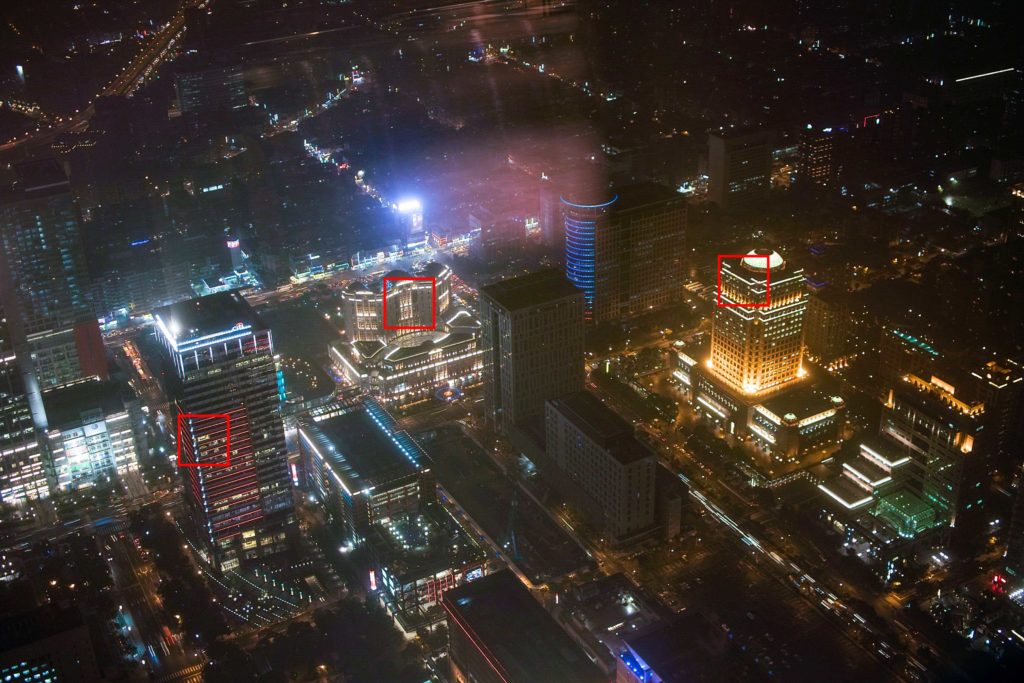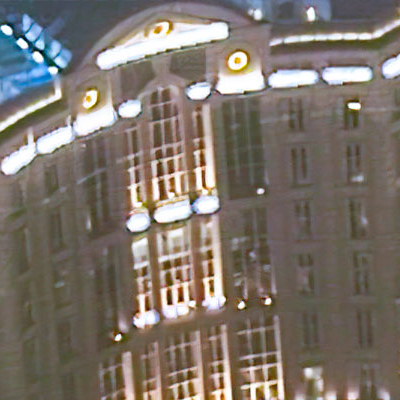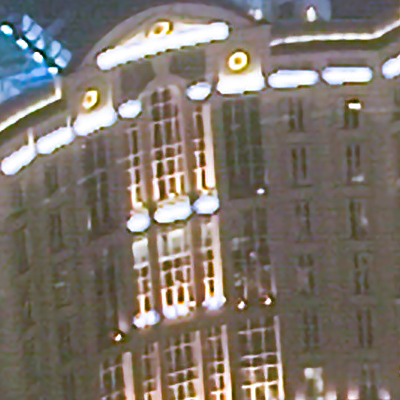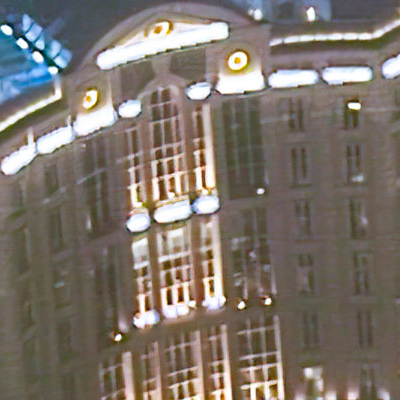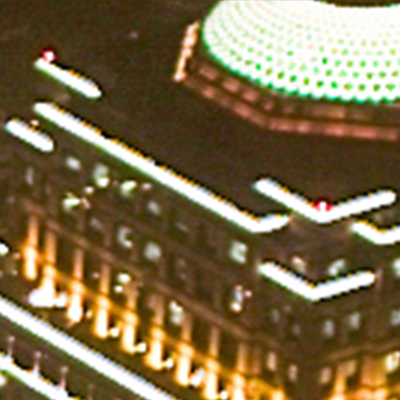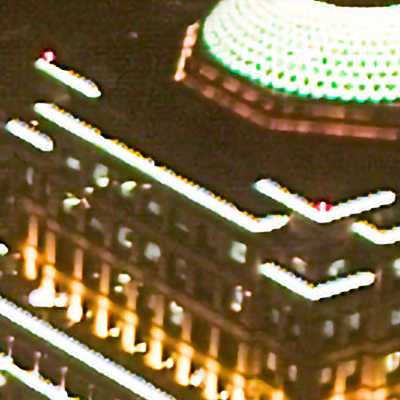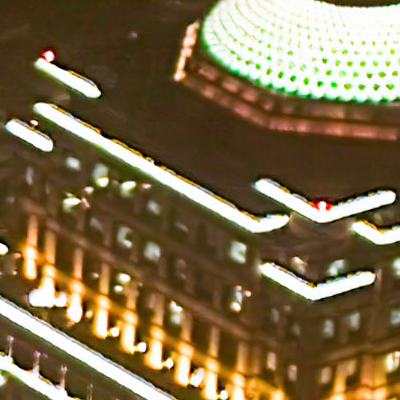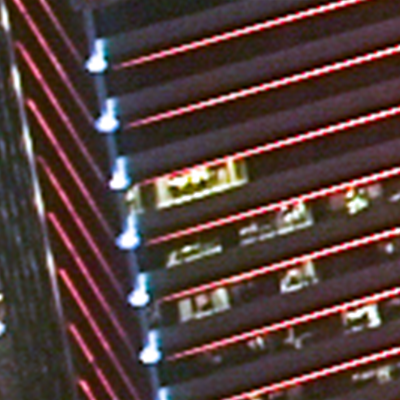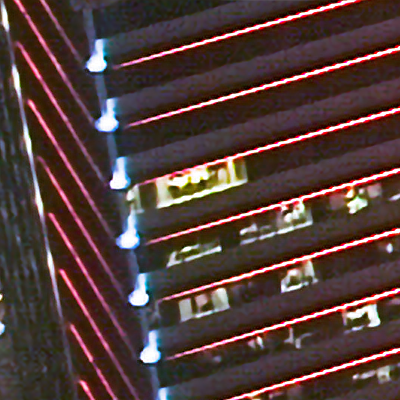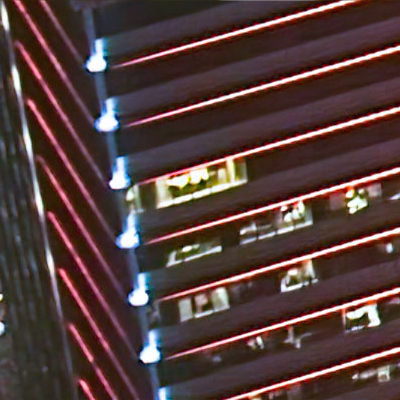 Perhaps because the original image is a collection of point light sources and the bleeding on the glass surface is large, you cannot feel the improvement in resolution so much. In addition, an incorrect conversion of Deep Learning also appears, such as a line that should not exist. However, here too, Gigapixel AI looks the most beautiful.
I uploaded images below. These are 10MB over images also.
A landscape full of greenery in Phuket, Thailand
The last is from a shot full of greenery taken during a trip to Phuket, Thailand. This photo has different textures such as leaves and trunks, flowers, baskets, man and water. It's bright enough to show the true potential of Foveon.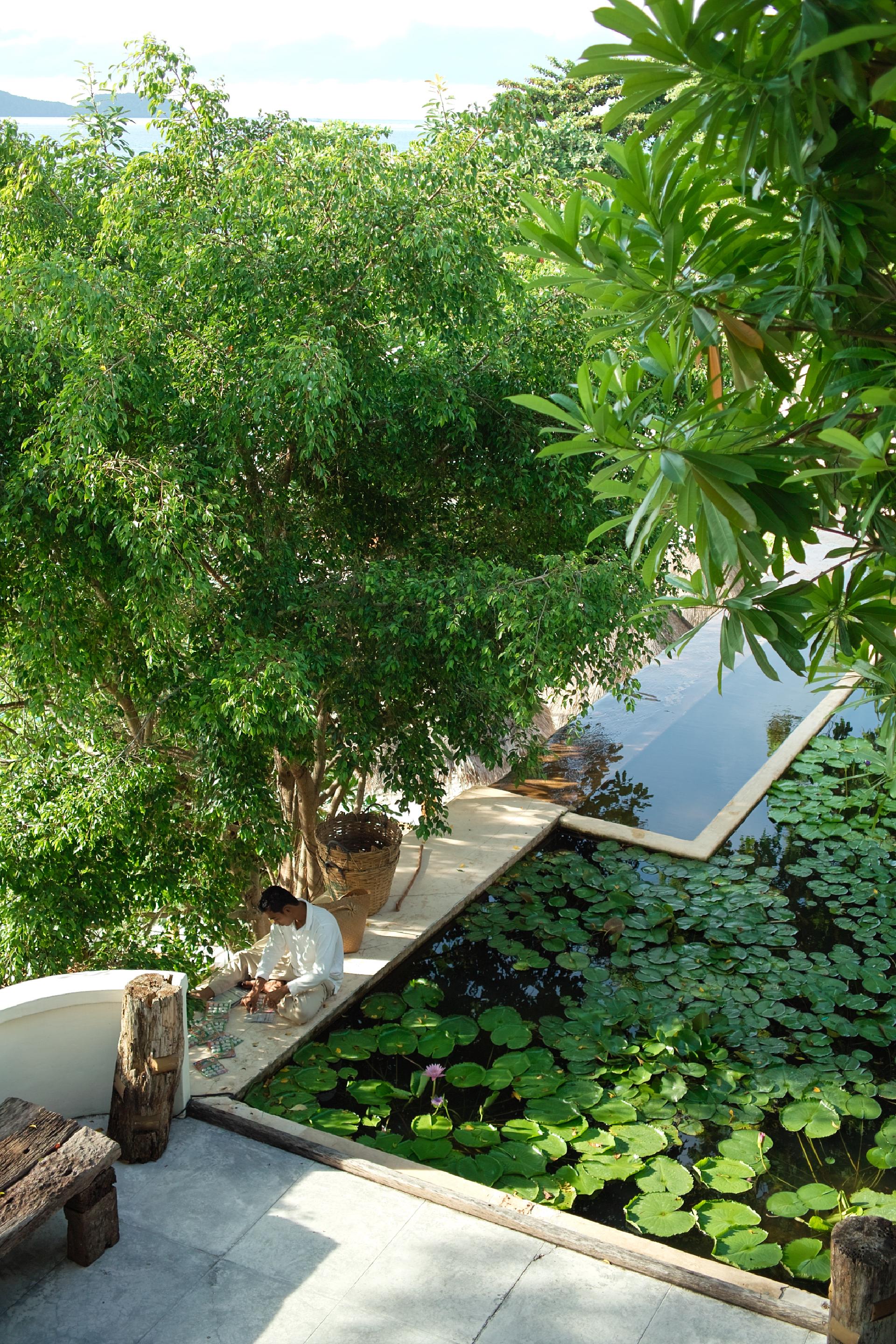 I choose 2% in "Reduce Noise" parameter in Photoshop, "Auto" and enable "Face Refinement" in Gigapixel AI.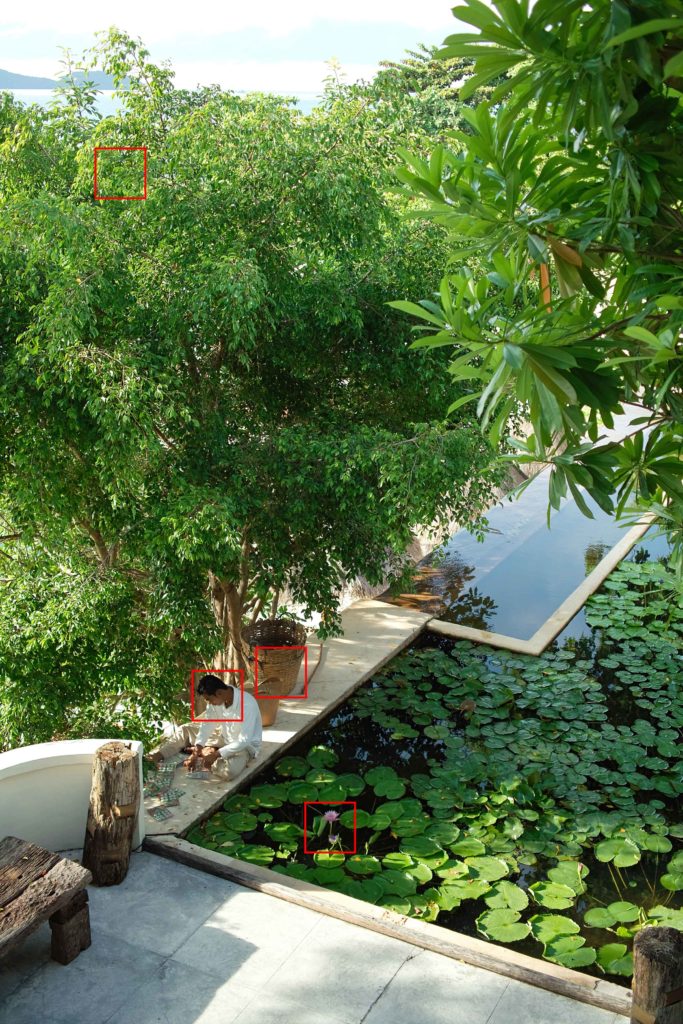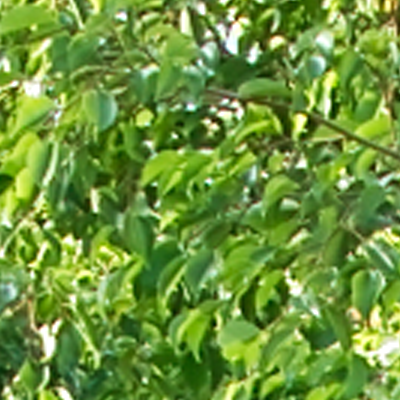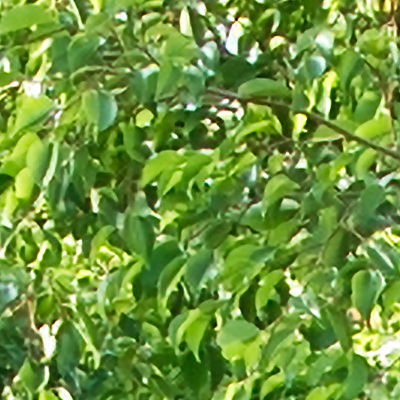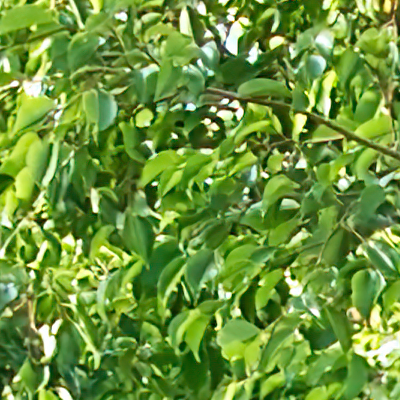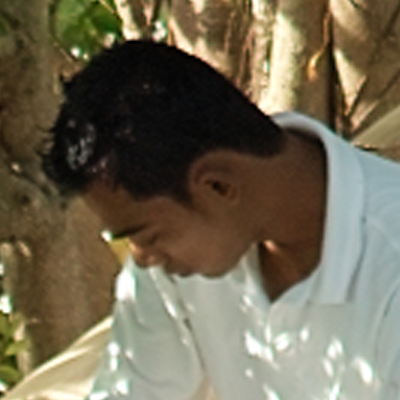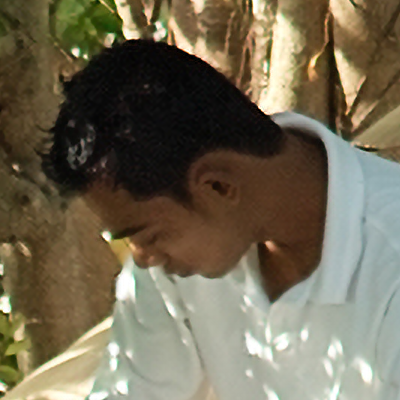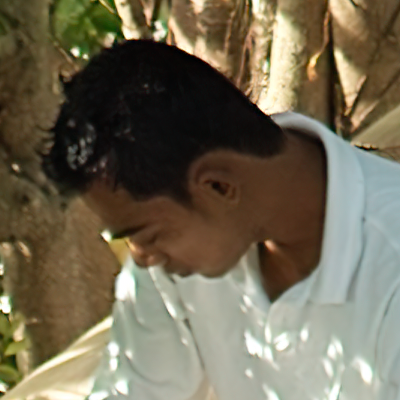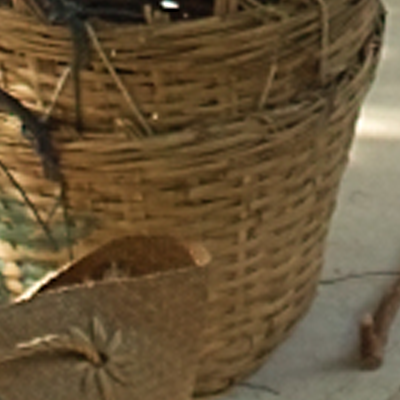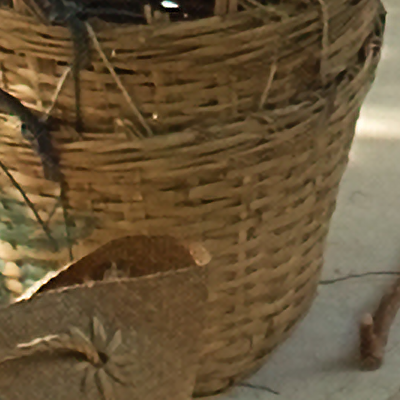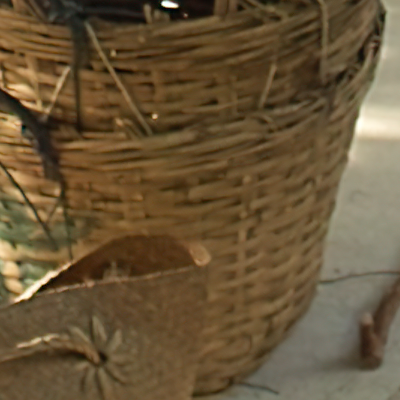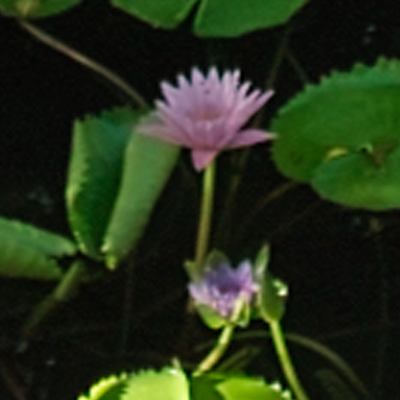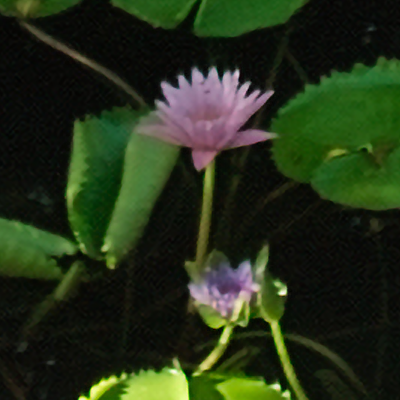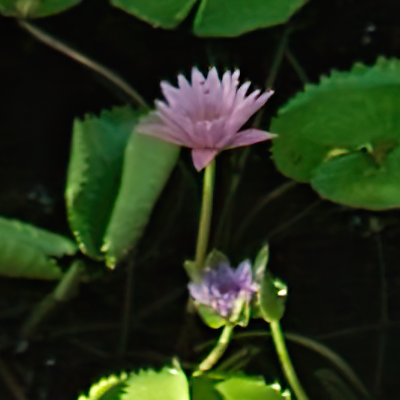 This case, I feel Photoshop is slightly sharper but Gigapixel AI is less noisy, more natural in the branches of trees, flowers. Not to mention, simple upscale is not comparable to either.
I uploaded images below. These are 10MB over images also.
Conclusion
In this article, I converted 4MP photos taken with cameras about 10 years ago into a high resolution of 40MP which is unreachable even with the almost modern cameras. SIGMA DP1/DP2 produce less resolution than modern smartphone. But it is very precise in dot-by-dot and the dynamic range is superior to that of modern smartphones. With Topaz Labs Gigapixel AI, I felt that these were on a level comparable to that of modern photos. You can only take a photo at that moment. You can't witness a 10-year-old landscape with a modern camera, but you can convert a 10-year-old landscape to modern quality. I think it's very valuable.
As far as I've tried, Gigapixel AI also has its strengths and weaknesses. For example, sharpness is weaknesses in portraits. If the quality of the original photo is poor, noise and moire will also be scaled up. I think the second night view photo is a bad case. But I recommend. The quality of the output is superb some case. Gigapixel AI is $99.99, not bargain price. Try it 30 days free trial first if you have photos you want to upscale.
Appendix
These were upscaled by Topaz Labs Gigapixel AI and finished by Skylum Luminar4. I feel 10 years of the evolution of photo development technology and changes of my taste from these.